Vegetables should always be a basic pillar in our diet. And these are the ones with the highest percentage of water, and therefore, the least calories.
The vegetables are a mainstay in the diet . All are low in calories in general, but these in particular gain from their high water content.
---
Before you get the wrong idea, we want to remind you that vegetables should always be present in our diet . It is understandable that we reject some for their flavor, because in the end everyone has their tastes, although we must come to their defense claiming that there are many ways to cook vegetables, and therefore, infinite possibilities of making us like them. But it doesn't make sense that we cross them for their calories.
First, because they are not excessively high, since most vegetables are made up of a considerable amount of water. And second, because not all calories are the same: vegetables provide us with micronutrients and fiber that are essential. That is to say: even if half an avocado has more calories than about ten Maria cookies, you will always get more benefits from the first one due to its nutrients. The second, after all, is a defendant. What counts is the quality of the food we eat, not so much its quantity, at least not when it comes to calories.
Now, within the vegetables there are some with more energy density (such as avocado, corn, peas …) and others with less. And either because you are following a diet or because you want a very light dish, you may prefer to opt for the latter.
What are the least caloric vegetables? Well, those made up almost entirely of water. "Actually, they all are," they explain from 'Academia Realfooding', the initiative promoted by Carlos Ríos that publishes nutritional information on Instagram. "With amounts that exceed 80% in practically all of them."
"Eating abundant vegetables and greens is essential for health, and also in a fat loss process , since its characteristics will provide us with satiety , fiber , vitamins and minerals ."
However, there are some vegetables that exceed that percentage of water , thus becoming the ones with the most. And they are precisely these that you will find below.
Vegetables with fewer calories
1. Cucumber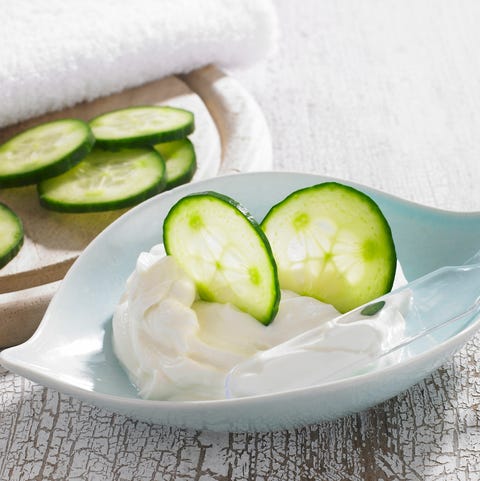 – 96% water
– 15 kcal per 100 g
Recipe with cucumber: you can opt for a simple gazpacho where the cucumber is one more ingredient in that rich mixture, or make it the star of the dish with, for example, a cucumber salad, with a lemon and coriander dressing.
2. Zucchini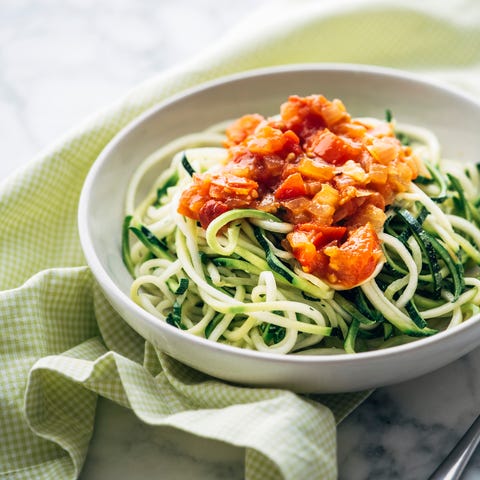 – 95% water
– 20 kcal per 100 g
Recipe with zucchini: from the classic cream to a more innovative way to enjoy it, such as preparing zucchini ribbons (you will think it is pasta) with your favorite homemade pesto and rich fetta cheese.
3. Lettuce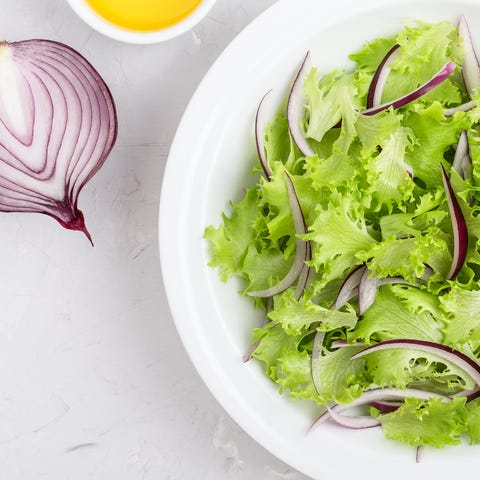 – 95% water
– 14 kcal per 100 g
Recipes with lettuce: taking it in a salad is the most common way, but what do you think if we use its leaves to make chicken rolls with vegetables and guacamole?
4. Radish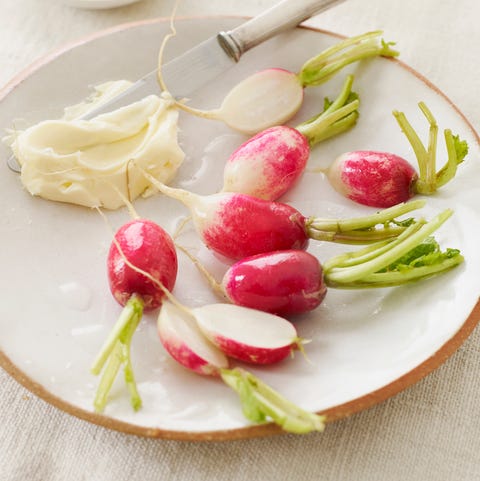 – 95% water
– 16 kcal per 100 g
Radish recipes: put it in the pico de gallo and dip, or make a soup with it.
5. Tomato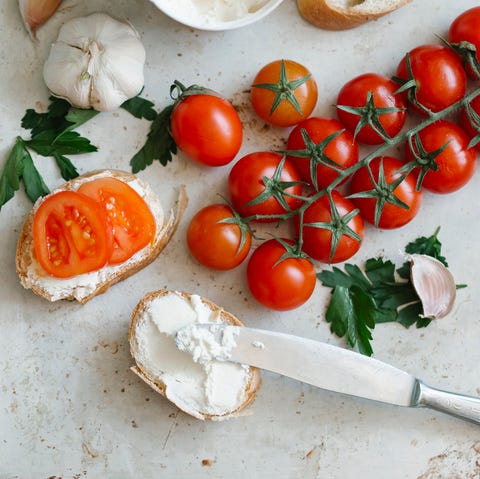 – 93.5% water
– 22 kcal per 100 g
Recipe with tomato: we could give you a thousand and one ideas, but for us a ratatouille, a gazpacho or a simple slices on a rich bread, we find them a delight.
6. Asparagus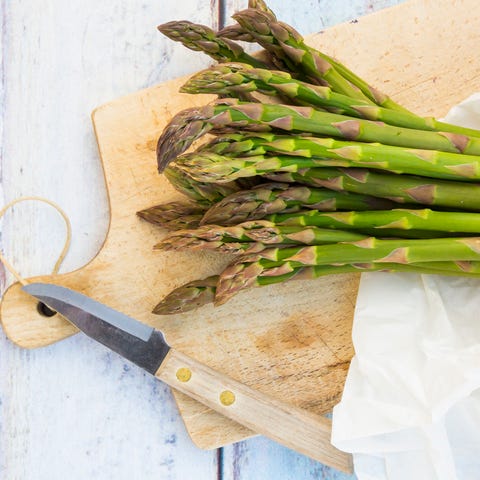 – 93% water
– 18 kcal per 100 g
Recipes with asparagus: you can use them as a topping on a homemade vegan pizza or roll them in ham and bake them, add a few slices of Parmesan … YUM!
7. Watercress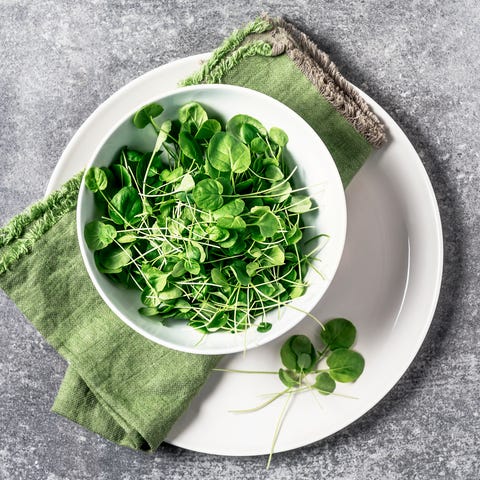 CLAUDIA TOTIR GETTY IMAGES
– 93.5% water
– 19 kcal per 100 g
Recipes with watercress: if you are not used to including them in your diet, start with things as simple as a salad or a cream.
8. Pepper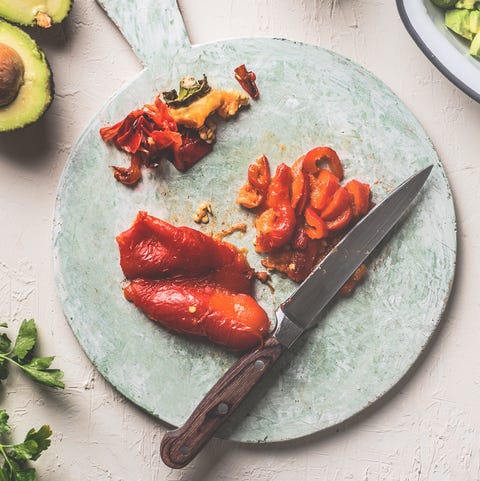 – 93.5% water
– 21 kcal per 100 g
Recipes with pepper: raw or roasted is the best way to take them. Who can resist a salad with peppers and belly?
9. Green beans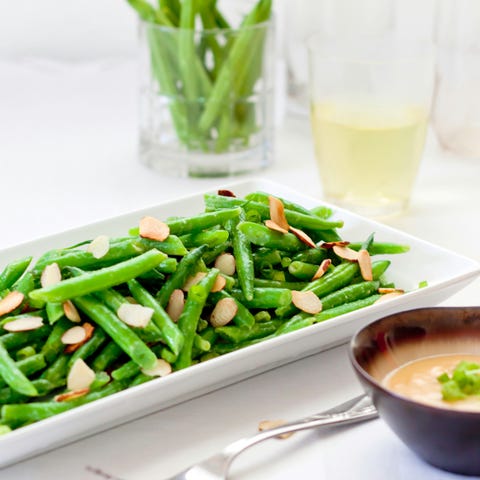 – 93% water
– 25 kcal per 100 g
Recipes with green beans: sautéing them with ham already seems like a good plan, but if you want to go a step further, add a poached egg to the equation.